Memory fabric
is a type of fabric that can remember the shape of the fabric. This kind of memory fabric can restore the shape of the fabric under the action of external factors (pulling, equipment, etc.). It is also called memory fabric because of its characteristics. Its production raw material is poly Polymer materials such as ethylene have memory function after special processing, because most of these fabrics are imported abroad, and the price is greatly increased after tariffs and transportation costs. The price of a meter of memory cloth is basically more than 50 yuan, although It is said that the demand for this fabric is not great, but it is still necessary to understand some of the advantages of memory fabrics.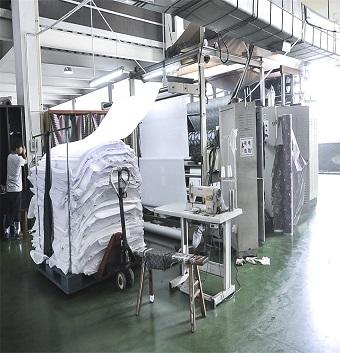 Advantages of memory fabric:
Memory function is of course its main feature. The fabric can be restored to its original shape after deformation without leaving creases. It is lighter in texture and has good drape. In addition, memory fabrics are outstanding in terms of anti-static, anti-radiation and corrosion resistance. The performance, this characteristic makes it used in some special occasions, in addition to the field of clothing and textiles, memory fabrics are involved in medical and industrial fields. There are also memory-like fabrics in China, most of which are polyester fiber, and the fabric has a memory function after processing. In addition, these polymer materials have good abrasion resistance, and the clothes made are not easy to wear, so they will have a longer service life.